Home nursing services provide many ageing Australians reassurance they will be looked after in the comfort of their own home. You may have recently been discharged from hospital and need ongoing care. Moreover, you may require frequent monitoring from a qualified in home nurse. In short, Colbrow Care can meet your care needs with an in home nurse, helping you on your road to recovery. Undoubtedly, our focus is on delivering you the highest standard of care. Consequently, your quality of life improves and you maintain your independence. 
As opposed to hospital or clinic based nursing, home nursing and medical care offers more. An in home nurse provides our clients with a host of services that do not require patient hospitalisation. As a registered home care provider we strongly believe in helping our clients achieve health and wellness in the comfort of their own home, and only going to hospital if absolutely necessary. Hospital is the place to be when you are scheduled for surgery or undergoing treatment. However, we believe most people achieve their best outcomes when able to recover at home, under the care and guidance of an in home nurse.
Colbrow Care's home nursing services can include for example, care assessment and planning, wound care, management of chronic health conditions, palliative care and ongoing support. Most importantly, Colbrow Care follow a Consumer Directed Care (CDC) approach to care. As a result, you gain choice, flexibility, and control over your care services.  Consequently, you control the types of services you receive, how they will be provided, by whom, and when. We exist to provide you the nursing and medical services that will support you in achieving your health goals.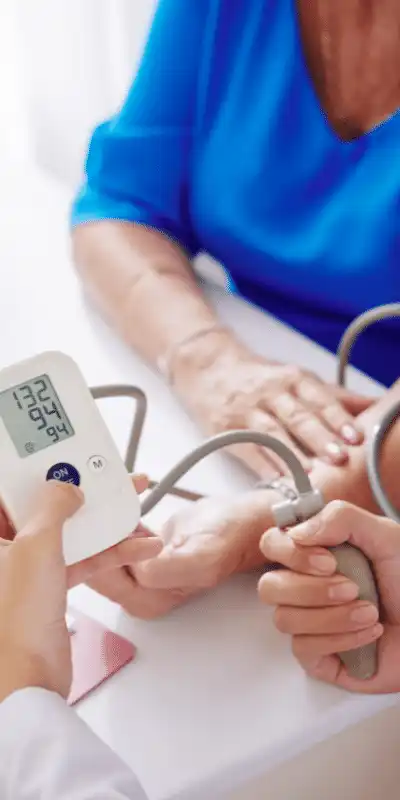 For low-level care patients, an in home nurse offers premium in home nursing and medical care at home. In other words in home care is convenient. Especially for ageing Australians, having to organise transport to an appointment or rely on family to take them can be challenging. Since asking for help can increase anxiety and therefore be counterintuitive to recovery, an in home service is preferable. 
We are flexible and responsive to your needs. Services can be adjusted as and when required. That is to say, you don't have to be locked into home nursing services that no longer meet your needs. As your health improves, our services can be gradually reduced. If you require ongoing care or a change of services, we can do that to.
Following your initial consultation, our home nursing and medical care services are tailored to your needs. Initially, you can engage us for as little as a few hours or on the other hand, round the clock care. Moreover, our nurses and in home carers are friendly, compassionate and highly skilled. Most importantly, they love what they do. In addition, they understand every interaction with a client is an opportunity to make someone's day, a little better and a little brighter.
Meanwhile, our focus is on delivering the highest standard of care. Consequently your quality of life improves. You also get to maintain your independence whilst in the comfort of your own home. We understand that maintaining this focus on our home nursing service delivery, impacts our clients for the better, each and every day.
In conclusion, if you or a loved one would benefit from home nursing and medical care, or any of the services we proudly offer, reach out and get in touch with our friendly team. Imagine the peace of mind knowing you are receiving the highest standard of nursing and medical care. Most importantly, it happens in the comfort and privacy of your own home.
Our experienced and compassionate nursing and medical care team can provide:
Related articles from our Blog
HLTHPS006 assist clients with medication course trains care workers to oversee, assist and deliver medicine to their clients checking they take their …