Join our team and Earn up to $500!
There has never been a better time to join the Colbrow Care field team!
You can earn MONEY simply by completing our onboarding process and working a minimum amount of hours with our clients.
Obtaining Industry Checks: FREE*
We are SUPER keen to make you part of our team as soon as possible. We offer a range of incentives to make your onboarding journey financially rewarding and absolutely worth your while:
* No bonuses will be paid unless and until you work 120 hours in your first 6 weeks of employment.
* The joining bonus is not payable to office staff.
Other conditions might apply and will be explained to you during onboarding.
WANT MORE?
Additional Exciting Trial Offer!
We offer 2 additional bonuses for staff who have completed their first 6 weeks of employment.
Once-off cash bonuses
If you have consistently worked 20+ hours per week AND have been up to date with your competencies/training etc, you will be rewarded with a cash bonus of $250.  As soon as you increase your hours to 30+ hours week AND remain compliant, you will receive an additional $400.  That amounts to a once-off $650 bonus up for grabs!*
* Cash bonuses are payable once per employee and are paid the first time you qualify based on the criteria.
NOTE:  If you start at 30 hours per week, you will receive $400 only.
Profit share commission scheme
In addition to the once-off cash bonuses, we offer a commission scheme to reward staff who continue to meet the minimum hours per week.  
-> Work 20+ hours per week and receive 5% commission on your base rate.  
-> Work 30+ hours per week and receive 7% commission on your base rate.
* Commission is payable every 2 weeks and is calculated on your hours for the preceding period. You are only paid commission if all your competencies, administration and compliance is up to date for the pay period.
* Other conditions might apply and will be explained to you during onboarding.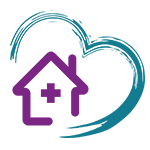 Simply apply for one of the jobs advertised on this page.  Conditions will be explained during your interview.

If you receive an employment offer from us, complete your onboarding and get working as soon as possible.
As you meet our bonus criteria, you will receive payments directly into your bank account!
It's that easy! GET STARTED NOW!
About Us: Colbrow Care provides premium support services for older Australians receiving in-home care, children and adults who have physical, sensory and/or intellectual disabilities, as well as children and adults injured in road traffic accidents and adults injured in the workplace. About the Role: This
If your area of interest is not currently listed, but you would like to be considered for a future position with us, then submit an application.
Subscribe to get the latest job listings